Alasia Lifestyle Plato Sandals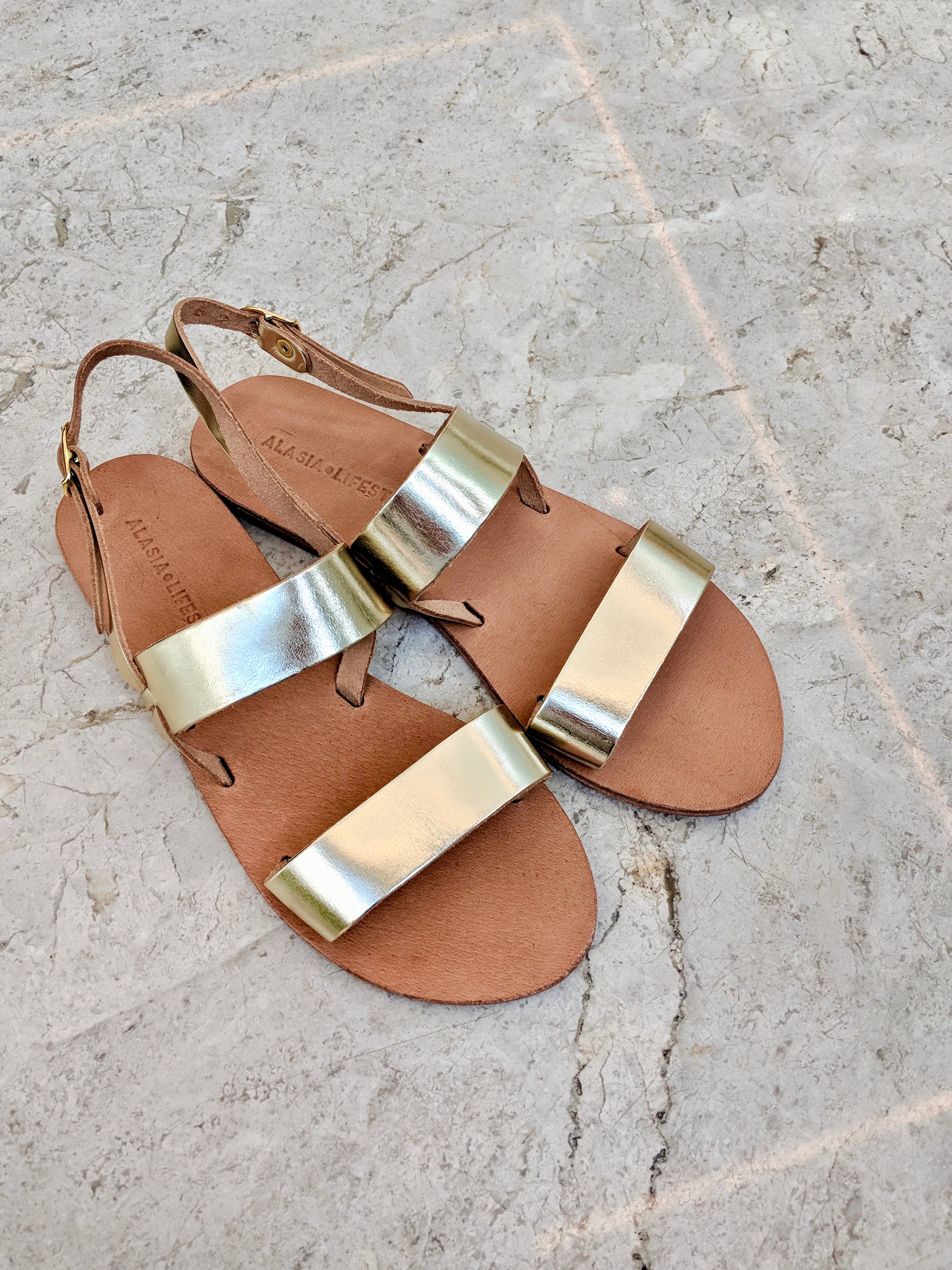 Alasia Lifestyle Plato Sandals
Designer: Alasia Life - Love from Cyprus
Classic Plato sandals have been handcrafted by skilled artisans using traditional techniques, in Cyprus. Secured with the brand's signature golden buckle, this minimalist design works with long trousers, denim or even a maxi dress. The golden tone makes this pair great for warm summer  evenings. 

Named after a great ancient Greek philosopher, Plato is a unisex style crafted from soft genuine leather, the natural tanning process ensures this leather pair will age beautifully.

Created in the beautiful island of Cyprus, Alasia Lifestyle - Love from Cyprus' products are designed with modern femininity and island lifestyle in mind. 
Only vegetable dyed leathers, from selected tanneries in Greece and Italy, are used in order to reduce the impact on the environment.
Composition: 100% leather
Handfinished