Tropical Escape
Escape to paradise with your loved ones
Whether it is your winter-sun escape with the family to a resort in the tropics to recharge the batteries or the trip of a lifetime after your wedding, there is never enough time to prepare for t! What do you pack?
The good news is that you do not need to pack much to lie on the beach!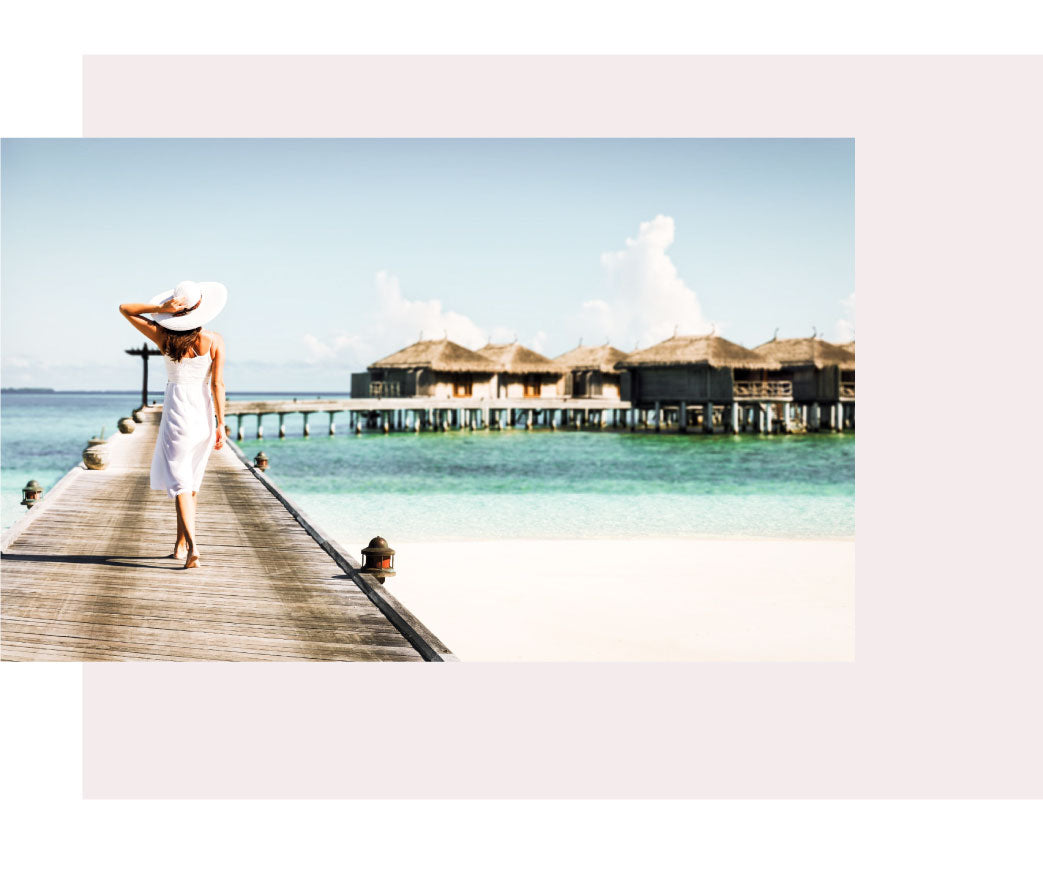 Pool + beach walks
Lounging all day by the pool (ideally your private one!) at a beautiful resort in the Maldives, Mauritius or Polynesia is what we daydream of while at the office! But try your hands at water-ski, wake boarding or snorkelling: one piece swimsuits are perfect for water sports. Go for a walk on the beach at sunset, camera and cocktails on hands, you never know when interesting proposals will come your way!
Long Dresses + SILK
Have a romantic dinner on the beach or in a beautiful restaurant with sea view. Long dresses are always the ideal option and silk makes everything shinier. Golden sandals also add a chic element to any outfit. And a clutch will transform your day outfit in an elegant evening ensemble!