Juliet Dunn Poppy Print Boho Dress in Fuchsia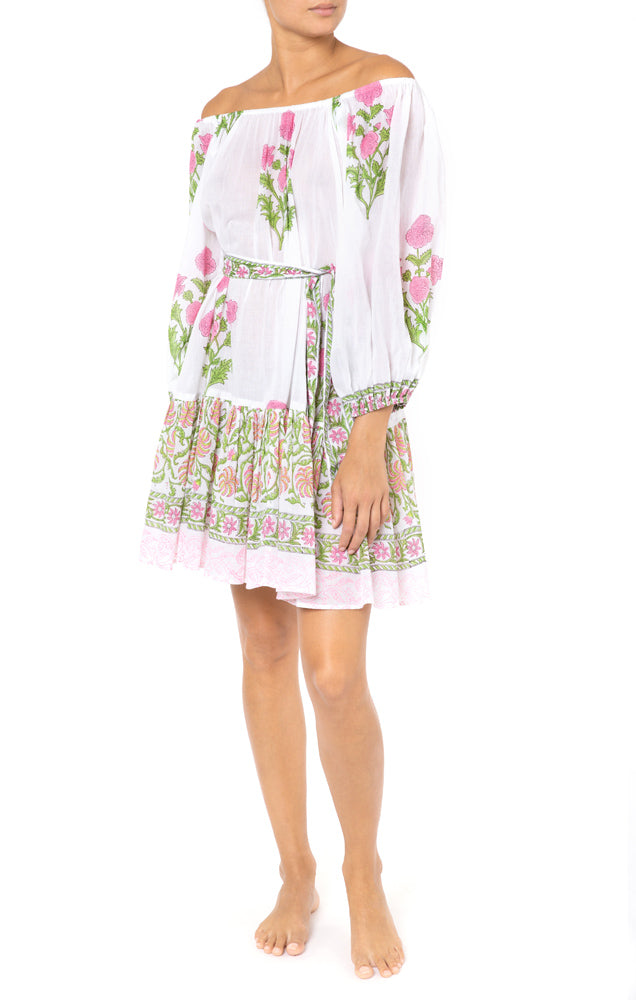 Juliet Dunn Poppy Print Boho Dress in Fuchsia
Designer: juliet Dunn
An easy to wear shape from Juliet Dunn, which will work all summer long.
The elasticated neckline is designed to sit on the shoulder before cascading down the body, making this a one size wonder. All of this is cinched in with a matching belt. Puff sleeves add to the oversize shape and finish at a flattering 3/4 length.
Ideal to wear for lazy brunches with friends.
100% Cotton
One Size
Belt Included
Hand wash separately in cold water.
This is a delicate hand block printed piece. It must be dip-washed separately in cold water to ensure the printing is not damaged. The pigment may fade over time due to excessive sunshine and washing.
One size